Pay invoices right from your Poached side navigation panel. When invoices are submitted by workers, we'll send you a notification by email.
Please Note: All payments for Shift invoices must be completed through Poached using our payment processor, Stripe. Please do not issue payment directly to the Shift worker, this can negatively affect the worker's tax reporting, as well as, the worker's insurance coverage through Poached will be voided and you will be liable for any accidents or injuries that may occur.
To pay:
1. Open the Billing tab in the side navigation panel in your Poached account.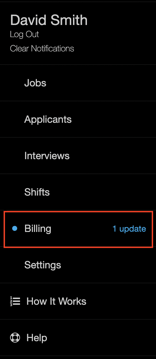 2. On the top of the screen under Pending, click Review and Pay on the invoice.

3. After reviewing a worker's hours and an itemized breakdown of associated fees, click Pay to complete the transaction.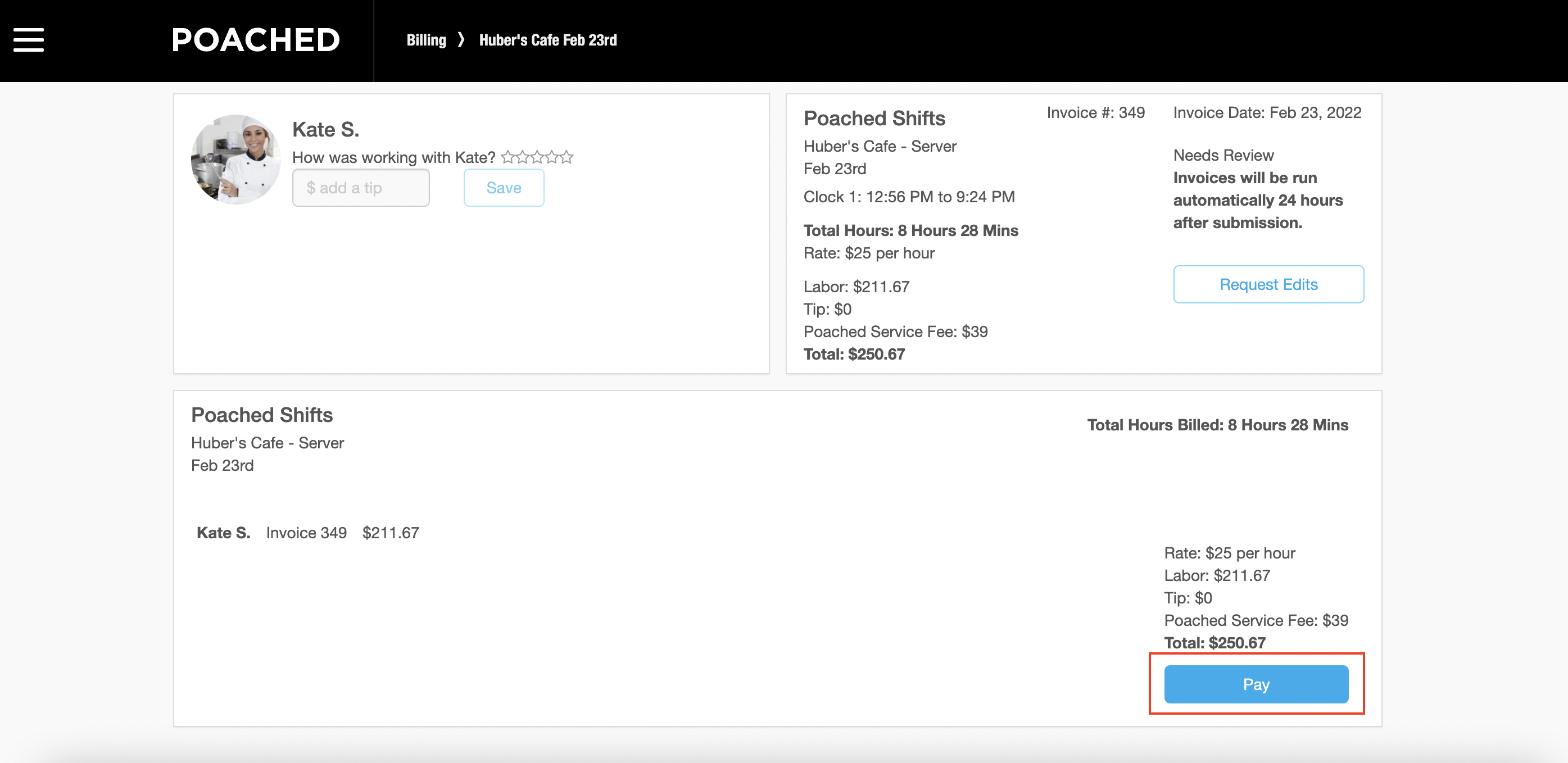 4. If you feel there is an issue with the invoice, you can click Request Edits. Our admins will handle all disputes between employers and workers.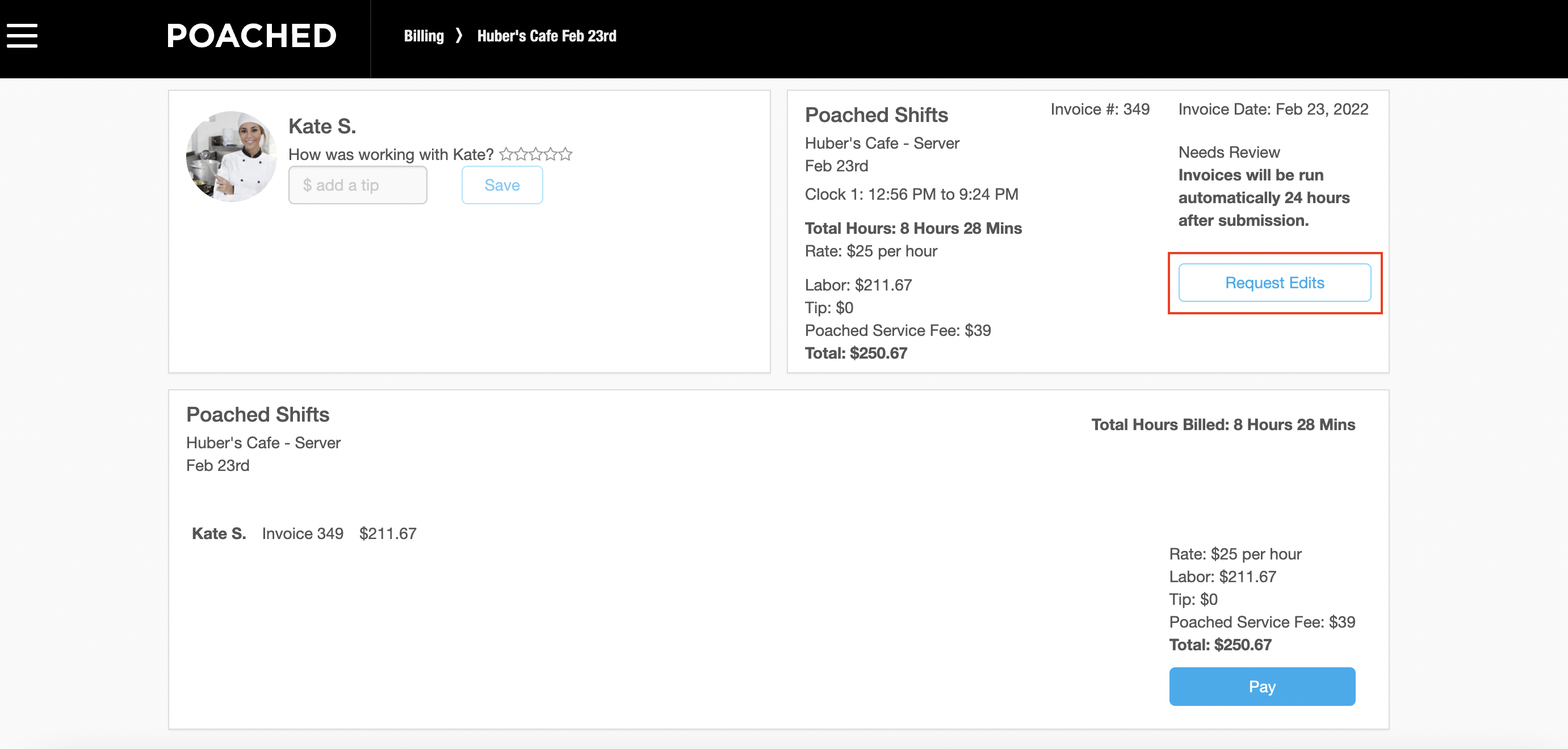 Please note: Unpaid invoices will be automatically processed with the card on file after 24 hours. If you have any questions, please reach out to support@poachedjobs.com.